February 11, 2016
7 Affordable Favorites from CES 2016
by Dhiram Shah

CES 2016 certainly did not disappoint this year, with all the futuristic innovations and masterful reimagination of some classics. Every year, inventors from around the globe dazzle us with technology we never knew we needed. Some of the gadgets make us feel like kids again, while others simply make life easier to manage. Our longings, though, do not always translate into affordability. Here are seven favorites that hit the mark on both accounts.



Snakable Lightning Cable $30
The most common complaint of charging cables is that they always manage to fray and break. Not any more, thanks to Snakable. By using "independent, free-moving ball joints," the cable is allowed to move fluidly rather than having severe angles or pulls applied to it. Plus, as an added bonus, you can choose from five different color options. You can pick up your own Snakable here.

Phonotonic $87
Phonotonic is a smart ball and app that lets you make music by dancing. You are given the choice of musical style, while your movements determine the melody and rhythm. Although you can be a solo act, creating a band with a friend is even better since the two balls join forces to create unique tones unable to be made with only one player. Now comes the hard part: coming up with a band name. Currently, Phonotonic is only produced in Europe currently, but the kind folks here are willing to ship to the US. So go get your groove on and order your own here.

Intel Compute Stick $159
Intel has upped their game with the newest version of the Compute Stick. It is slightly larger than last year's model for good reason. You will now have the choice between a USB 3.0 and a USB 2.0 to add all your wireless dongles needed for a mouse and a keyboard. If turning your TV into a computer sounds brilliant, you can find your own Stick here.

Olloclip Studio $90
If you're looking to up your photography game, the Olloclip Studio will remake your smartphone into a full mobile production device. The durable case will safeguard your phone from a 4 foot fall while the accessories allow you to attach the phone to any tripod or selfie stick. Additional attachments give you the ability to affix lightweight additions, such as a light or microphone. All in all, the Olloclip Studio gets you one step closer to being Spielberg in your own life. To start your own adventure, pick up your own here.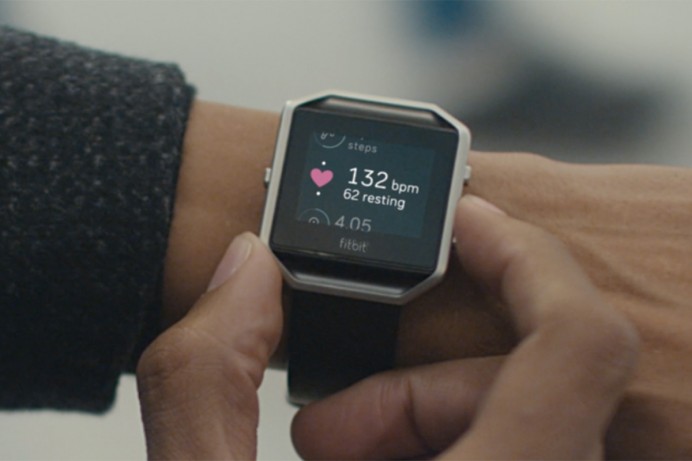 Fitbit Blaze $200
A leading name in wearable fitness industry, Fitbit has managed to combine function and fashion with their most recent product. The Blaze tends to be more focused on smartwatch technology than previous products, while still providing you with the health statistic tracking you would expect. Unfortunately, it is not available yet, but all signs point to March being the launch date. You can preorder your own Blaze here.

PitPat $57
Fitness tracking now includes our four-legged best friends. As our lives become busier, sometimes our pets' activity levels can inadvertently become neglected. This collar attachment lets you follow just how active your pet is in a day via an app on your phone. Additionally, it suggests an exercise schedule based on various factors such as your dog's breed and age. PitPat is only available in the UK right now, even for ordering (the website says that PitPat will be internationally available starting in "early 2016), but if you and your pup live in the UK, you're in luck.

Crosley Radio Snap $200
Crosley Radio is certainly not new to the scene, but the buzz they have created for vinyl over recent years is impressive. Although it does not have the sound quality of the Sony PS-HX500, the Snap makes up for it in aesthetic and affordability, and would more than suffice for the novice. It brings you all the perfect vintage feel while including modern conveniences like a USB port and auxiliary port. You can snag your own Radio here.

Bryn Huntpalmer is a mother of two young children living in Austin, Texas where she currently works as an Editor for Modernize. In addition to regularly contributing to Home Remodeling and Design websites around the web, her writing can be found on Lifehacker and About.com.