October 16, 2014
6 Thing We Love About Nexus 6
by Shruti Shree
Nexus 6 Nexus 6 Nexus 6, just try saying it fast again and again, oh what did you just utter, naughty people? We don't want to know! Anyways jokes and tongue twisters apart, after countless rumours and leaked photos, the most awesomesauce smartphone or phablet has finally been unveiled. And yes, most rumours and the leaked photos gave us a near clear picture; actually the phone has better specifications than what it was talked about. Google has taken a giant leap from Nexus 5 here, Nexus 6 has some extraordinary hardware that might make it the most powerful smartphone in the market. Let us take a look at the 6 best features that have made us totally fall in love with this device: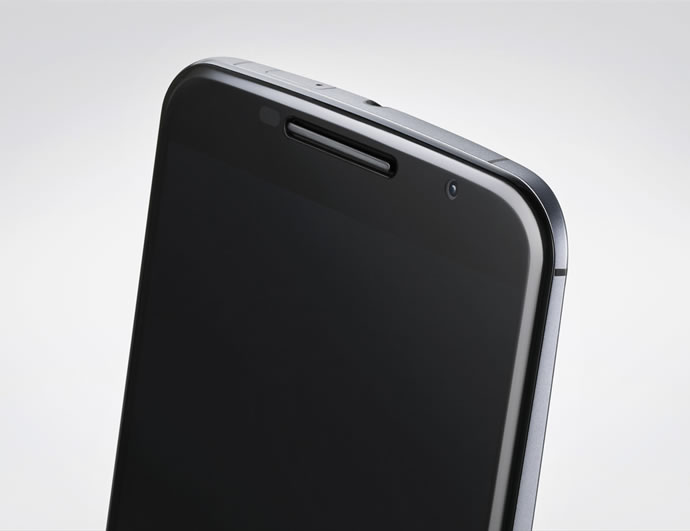 6. Front Speakers – Boom boom boom boom, sing along and dance along, why shouldn't we? Now we have two front facing stereo speakers on Nexus 6. Definitely we have come a long way from the one just side speaker Nexus 5.
5. Battery Capacity – If you thought that the hardware and the camera were the best features of Nexus 6, then you will be very pleasantly surprised! Nexus 6 packs a heavy duty 3220 mAh battery which means you will have 24 hours of talk time. Roughly with average work, the battery will last up to two whole days without a charge. To add more to the battery life, Nexus 6 will also have a quick charging charger with which you will be able to charge your phone in just 15 minutes which will give you another 8 hours of battery life. You so want this phablet now, don't you?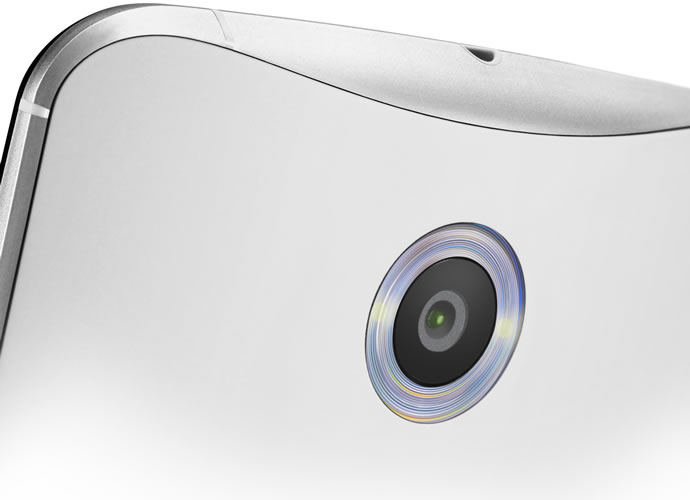 4. Camera – Again Nexus 6 does better than what we expected from it. The camera this time is a grand 13 Megapixels, much more than the 8 Megapixels of Nexus 5. The front camera is also a good 2 Megapixels. Not only the Megapixels have been increased but Nexus 6 like iPhone 6 will have Optical Image Stabilization too, a bug thumbs up to that!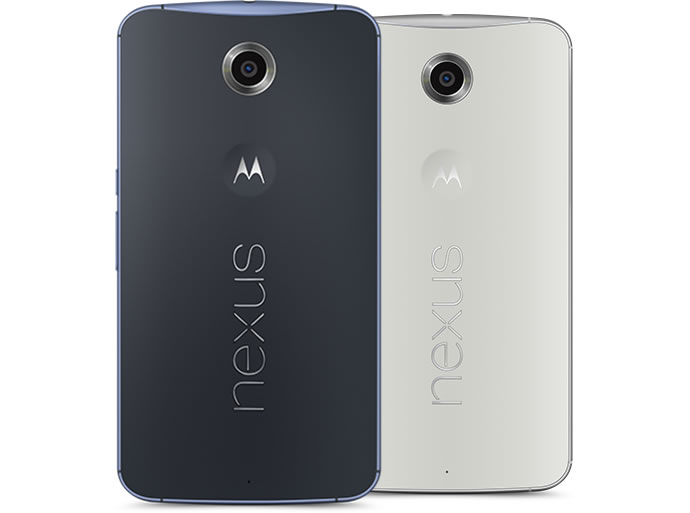 3. Hardware – One of the best things about the Nexus 6 phablet is its processor from Qualcomm, Snapdragon 805; it will definitely help you do your work faster than the speed of sound. The CPU is Quad-core 2.7 GHz Krait 450 and the GPU is Adreno 420! So download and play the best of games and the phablet won't complain.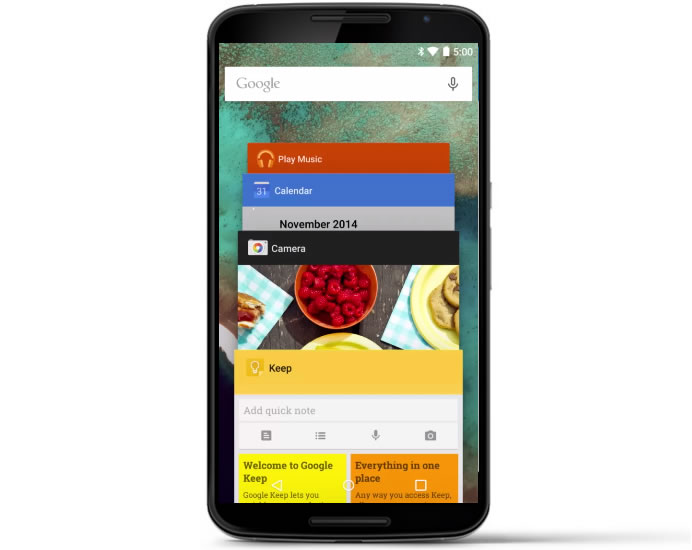 2. OS – The phone runs on the latest from Google's factory Android Lollipop 5.0 which promises a host of new features and new updates, and a better battery life too.
1. Design and Display – Oh! Where's the bezel? Right, almost bezel less from the sides, this phablet made by Motorola has a giantnormous screen size of 6 inches and a jaw dropping resolution of 1440 * 2560 pixels which will roughly translate to a pixel density of a whopping 493 ppi! Nexus 5 just had IPS+ capacitive touchscreen, but Nexus 6 excels again with the latest AMOLED touchscreen. Although the dimensions of Nexus 6 i.e. 159.2 x 82.3 x 10mm are a little bigger, the phone is much lighter and more compact than any of its competitor devices.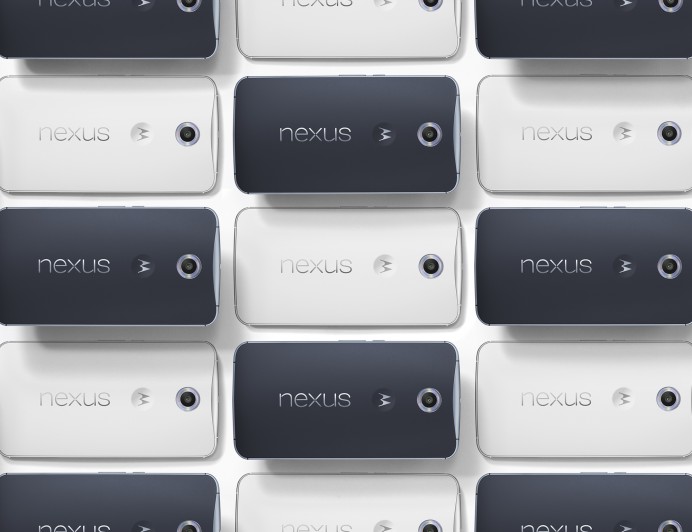 So, all set to the grab the phablet as soon as it is available? You might be a little disappointed to know that the price is not as less as you expect from a Google smartphone. Although this device has the best of features but the price this time will be higher too, the 32 GB version will cost you $649 contract.