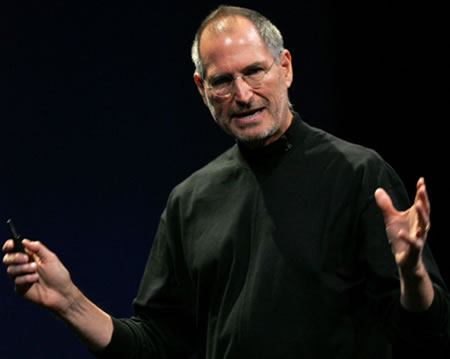 August 29, 2008
5 things Steve Jobs could do before the lights go out for real
by mohsin

Bloomberg ran an obituary on Wednesday for Steve Jobs on his fictional untimely death and a potential stock crash of AAPL (NASDAQ) averted now that the story has been pulled offline. As a side note to this event the real death of Dave Freeman, 47, author of "100 Things to Do Before You Die." made us wonder what we could expect out from the man who made the personal computer cool Steve Jobs before he goes on.
So here is a list of 5 things we want Job's to do before we bid a final goodbye
5 The Personal Computer once more
Sure nobody says Steve made the UI so good of the PC but he surely changed the way the computer was perceived by the masses. Even today every PC user knows about the style and simplicity of the MAC. It's been twenty five years from the first Personal Computer Steve; please try figuring out a way for us to communicate without having to type on everything we want.

4 A Digital Book
Yes we have a few eBook readers now days, like the almost invisible Sony device and the latest Amazon Kindle. But both these devices haven't even come close to the success of the iPhone for its simplicity and lets not forget the cool iTunes store to share digital content which could as easily make a huge library of books available.
3 Remote Control
Many new mobile phones do sport IR ports that can change your TV channels and operate the DVD player straight off after a software installation, but all of these 3rd party updates lack the coolness of an Appliqué device. The added ability to control all the devices of the living room should give this device the coveted must have title.
2 Apple TV
Apple co-founder Steve Wozniak, had some time back suggested that Apple would design its own TV which would let users view content online through a set top box through its iTunes store. So a future of High Definition movies, music, and eBooks will be just a click away.
1 Apple Tablet Computer
Yes the iMac is a sure winner in design and functionality but it still needs the user to be sitting on a desk and typing away emails or documents on a keyboard. If only the company or Steve pull in some muscle and develop an ultra slim notebook sized touch screen device which has the coolness of an iPhone and the functionality of the iMac pro will we see the absolute transformation of the PC industry.
Source