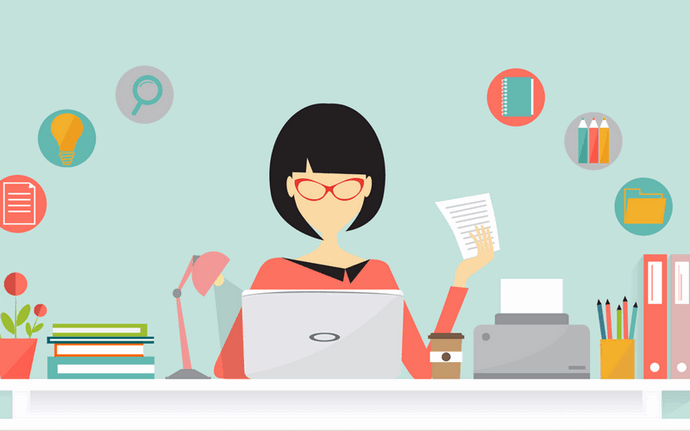 January 17, 2020
5 Tools Every Professional Content Writer Should Know About
by Staff
Today, we have a tool to help us in every field of our life. No matter what your profession, there is software that makes your job as easy as it can get. There are also many tools for professional content writers to help them enhance the productivity and efficiency of their work. Writing is a job that requires creativity and extensive care. One minor misused alphabet can have your boss or client criticizing hours of hard work. Here are a few tools used by professional content writers to excel in their field. 
Copyscape
It is the most famous and widely accepted plagiarism checker. An article with plagiarism has zero value. No one would pay you for that. So every writer has to ensure that his work remains unique. There are many free tools that let you check plagiarism, but they don't work perfectly. They will show your content unique, but another tool will catch plagiarism. That's why you need Copyscape. It's not free, but no one will question your work. There are many tools even better than Copyscape, but its popularity makes it a better choice. 
SEMrush Writing Assistant
Every content writer understands the value of Search Engine Optimization. Every company and client now asks for SEO content that will increase the ranking of their websites. There is only a limited amount of content optimization a human eye and mind can do. SEMrush is a big name in the world of digital marketing. It also has a writing assistant that helps you create perfectly search engine optimized content. It doesn't just help you set keyword density, but also compares it with competition, checks feasibility with keywords, and suggests how to increase readability. 
Soda PDF
You don't just send a Word document of content to your manager or client. The professional format to deliver documents is PDF. Always convert your document into this format using Soda pdf before emailing it. It also has many other features that helped it land on this list of top tools for writers. You can also compress, join, split, and protect your files with this tool. Furthermore, it also allows you to sign online contracts. 
Grammarly
Grammarly is a tool that may not be free, but it's worth the cost. It is a champion when it comes to finding grammatical mistakes in content. It doesn't stop there; it also helps you enhance vocabulary and sentence structures. There is also plagiarism checking feature in this tool, though it's good for nothing. Even if you have impeccable grammar, you will admire its help in proofreading your documents. 
Google Docs
Many people prefer MS Word over Google Docs, and for a good reason. But MS Word doesn't allow you to share document links and make live changes. With Google Docs, you can share a document with multiple people and set the rights of every single contributor. This makes it possible for more than two people to work on the same paper at the same time.