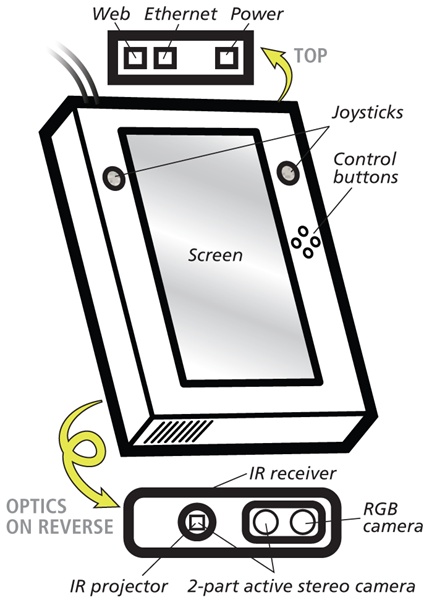 November 12, 2013
First ever handheld 3D camera developed, capable of rending 3D images in seconds
by Shayne Rana
Get ready for the world's first handheld, real-time 3-D camera! The Lynx A, developed by former electrical engineering student from the University of Texas at Austin, Chris Slaughter, is the very first camera that is capable of capturing and rendering images in a 3D form. For example if you want a 3D image of a person's head simply hold the camera at face level and move around the individual to capture all angles. The Lynx A will gather this footage and create a rotatable image for you based on the capture. What's even cooler is that it can even capture a person in motion and create a stick figure image.


The 3D renders that the Lynx A captures can also be sent to a 3D printer. The camera is so well designed that the designer says it could even render complex spaces like offices or even a cathedral. Normally this kind of rendering would take unduly long for software to process and render images correctly with details remaining intact. This prototype, developed with his Ph.D. adviser, Sriram Vishwanath at their company, Lynx Labs features graphics power equivalent to about nine tablet devices that's able to compute a 3D image within seconds. The Lynx A uses a standard color camera lens along with an infrared-light projector. A built-in receiver observes the patterns applied to the image by the projector and the processors do the rest.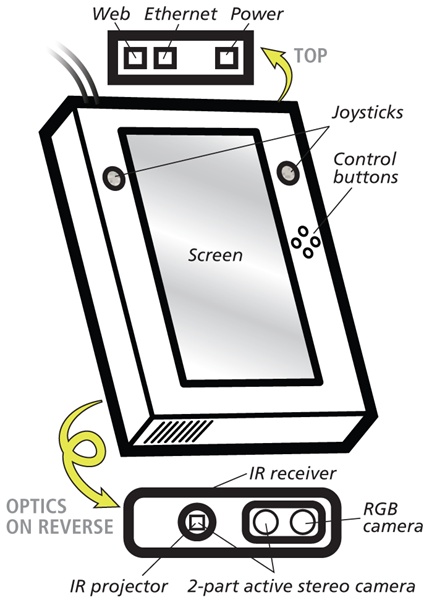 The camera will be quite handy for architects, fabricators and even moviemakers. Lynx A is already on its way to their Kickstarter backers. Slaughter has already estimated that by sometime in 2014, the 3D camera will most assuredly make its way to the smartphone arena. When the 3D printer for home set ups becomes a more viable option, the 3D rendering smartphone camera is going to be a big hit.
[Via – Discover-Magazine]