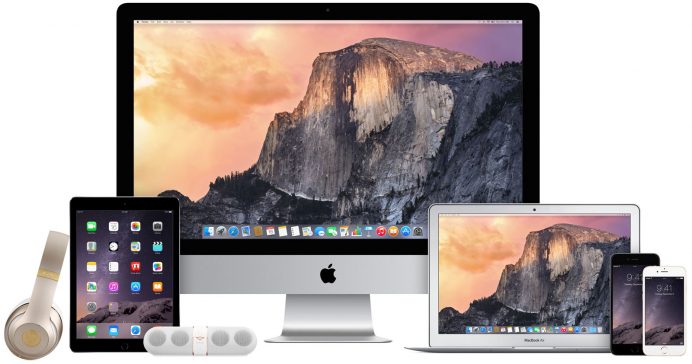 February 3, 2017
2017 in Apple: Everything You Should Expect to See
by dhiram

Whether you love them or hate them, Apple is still one of – if not the – largest innovators in the consumer electronics space. That means that 2017, just like every other year, is going to be a big one for the tech giant. Products like the iPhone, Apple Watch and more are set for new iterations, but what should you expect, and should you be excited? Here are all the rumoured product launches Apple has in store for you in 2017.

iPhones
March 2016 saw the launch of the iPhone SE, which has been extremely popular. 2017 will see the launch of the SE2, replacing this model, with a classic design but a brand new A10 chip, currently used in the iPhone 7, and a better camera.
The iPhone 8 will also be released later in the year. In this, the 10th anniversary year of Apple's revolutionary phone, this new revision has customers and service providers – especially SIM-only providers like Asda Mobile – extremely happy. And Why not? An exciting new handset to get the masses riled up after a couple of years of more gentle revisions? Sure. Most rumours suggest that the iPhone 8 will contain a curved, wrap-around screen, with a pricier model featuring a market-leading OLED screen. With a glass back, the iPhone 8 is also predicted to feature wireless charging.
Apple Watch 3
The second version of Apple's trendy Watch appeared in September 2016, and we'd expect to see the third version this September, too. We've got no idea what the Watch 3 will look like, but the rumours are that that the Watch 3 will include a front facing camera that could be used for selfies or FaceTime calls, as Apple holds a patent for such a device and Watch OS 2 introduced support for FaceTime audio calls.
The current Watch 2 model features an LCD display, but some suggest that the Watch 3 might feature a lighter, brighter Micro LED display, which would be neat. Finally, some suggest that the new watch could have 3g and 4g wireless, bringing the iPhone and iWatch closer together.
iPads
At this point, it's almost impossible to keep track of every different type of iPad that's available on the market. That said, if you can, you'll see that there are plenty of new things on the horizon. For example, there was no new iPad Air in 2015 or 2016, so could this make a return, or has the iPad Pro taken its place? We shall have to see.
Is Apple going to retire its iPad mini range? The last version was released in September 2015, so is Apple bothered about its small tablet range? Perhaps we could see the iPad Pro range diversify, giving us an iPad Mini Pro in 2017.
Finally, the iPad Pro proper could be revised this year, after its last revision in March 2016. We could see new versions of both the 9.7 and 12.9-inch models appear in 2017, with some predicting a third model at 10.9 inches. If the iPhone 8 loses the bezels, perhaps so too will the iPad Pros, implementing the company's new software fingerprint detection tech.
So there you have it: our predictions for Apple in 2017.