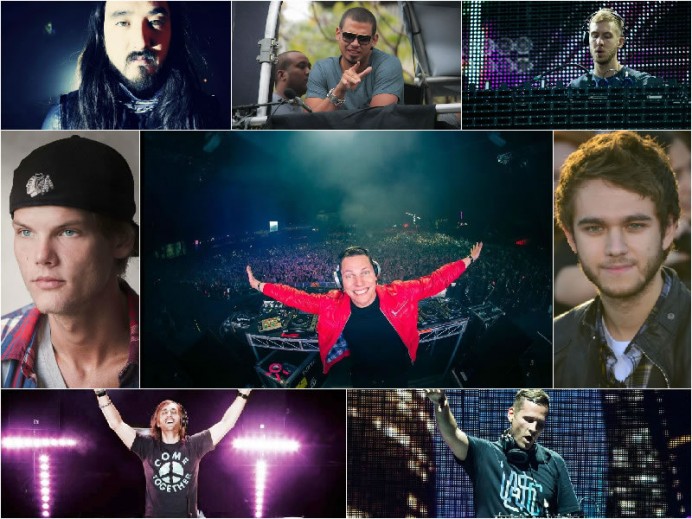 August 18, 2015
15 World Famous DJ's and Their Preferred Headphones
by Dhiram Shah

We've all been tried using tiny earbud headphones, only to move our head slightly, and have them ripped out, which in itself isn't the nicest of experiences, there's also quality of sound, not being able to hear your music without having it being drowned out walking down the street.

Enter the over-ear headphones, we all know what these are and who uses them, if you don't, you probably need to crawl out from under your rock. Iconically used by DJ's, generally in their live performances right in front of us, although these types of headsets are used by most professionals in the sound industry.
What do they offer? Generally sound quality doesn't compare to earbuds headphones against over-ear headphones, the space alone that allows the manufactures to put more technology sound playback, plus the ability to cancel out external sounds combines together to produce a quality of sound that's of much higher quality. You've also got to think that there a lot more durable and resistant to shocks and pulls, meaning they should last longer, in theory!
Over the last few years there's been a flurry of activity within the technology industry, producing new tech at an ever increasing rate. The music industry is one of the largest markets in the world, so it's no surprise that DJ's are starting to get their own branded headphones, these include: Calvin Harris, with his Sol Republic, and Dr. Dre with his Beats, and a lot more are starting to jump on the band wagon!
For a chance to win a pair of Zik Headphones please scroll to the bottom of the article.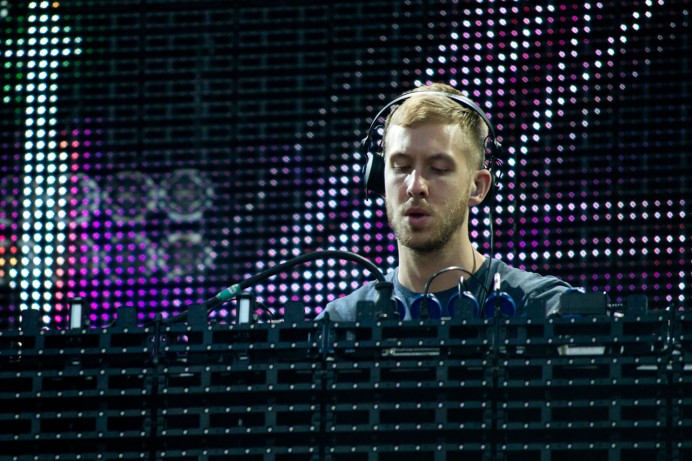 Calvin Harris
Calvin Harris, a DJ who became known for his gold-certified album 'I Created Disco', while his 2nd album produced single 'I'm Not Alone' and hit number #1 in the UK album Chart, while winning Favourite Electronic Dance music at the 2014 American Music Awards.
Headphones – SOL Republic Master Tracks XC Calvin Harris-tuned Headphones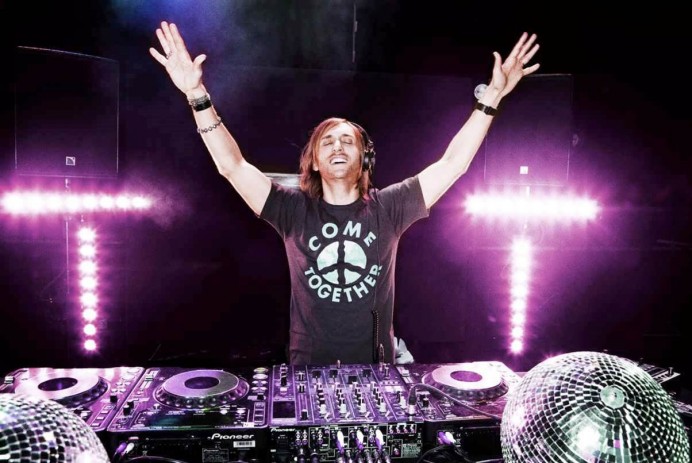 David Guetta
Guetta managed to achieve mainstream success with his 2009 album 'One love', which included hit singles 'When Love Takes Over', 'Getting Over You', 'Sexy Bitch', all three reached #1. His 2011 Follow up album, 'Nothing but the Beat' continued his success with 3 hit singles: 'Where Them Girls At', 'Little Bad Girl', 'Without You', 'Titanium' and 'Turn Me on'.
Headphones – Beats by Dr. Dre Mixr


Avicii
Tim Bergling, known as Avicii, is a producer and DJ out of Stockholm, Sweden, best known for his songs 'Levels', 'Wake Me Up', and "Hey Brother". He began producing his own music at age 18, and in 2013 he teamed up with Ericsson to create the first "crowd-sourced" song, 'Avicii x You'.
He has also featured on DJ Magazine's Top 100 list multiple times since his first appearance in 2010, produced the most-streamed song on Spotify, and has been nominated for multiple Grammy awards
Headphones – V-Moda Crossfade LP2 Over-Ear Headphones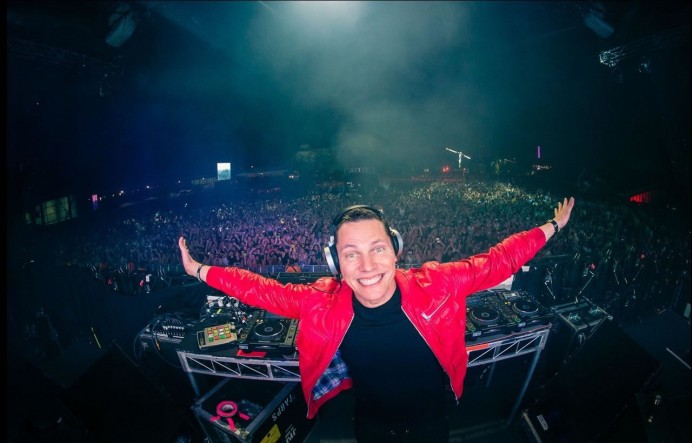 Tiesto
Tijs Michiel Verwest, Known as Tiesto, is Dutch DJ and record producer formerly known as 'DJ Tiesto', best known for his first solo album 'In My Memory', giving him several major hits that launched his career.
He was voted World No 1 DJ by 'DJ Magazine' in its annual Top 100 DJs, and consecutively from 2002-2004. His third album 'Elements of Life' reached number one on the Belgian album chart and received a nomination for a Grammy Award in 2008.
Headphones – AKG K267 Tiesto Headphones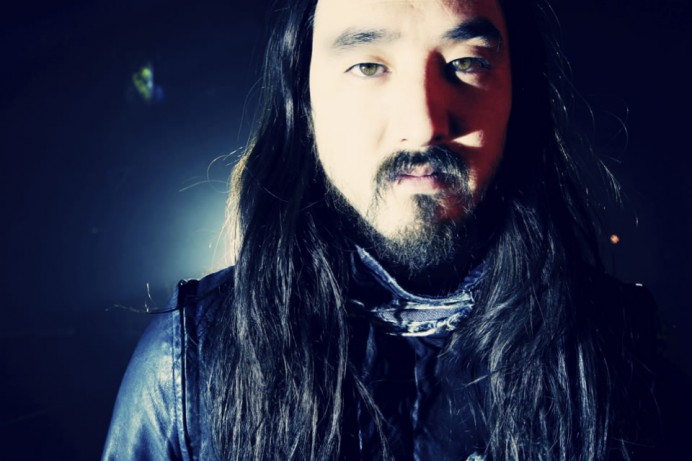 Steve Aoki
Steve Aoki is an American electro house musician, record producer and music executive. He helped launch the careers of artists like Bloc Part, The Kills and MSTRKRFT. Since becoming a DJ he's produced remixes for acts like Weezer, Tiga and Drake.
In 2012 Pollstar designated Aoki as the highest grossing dance artist in North America from tours. Aoki has released several albums, most notably 'Wonderland' which was nominated for Grammy Award 'Best Dance/ Electronica Album' in 2013.
Headphones – SOL REPUBLIC Steve Aoki Tracks HD On-Ear Headphones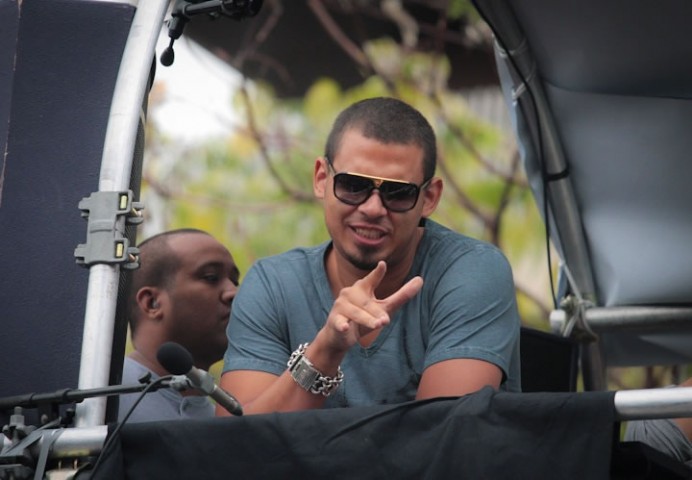 Afrojack
Nick Leonardus van de Wall, a Dutch music producer and DJ, known for his 2014 release 'Forget the World', he often features in the top 10 of DJ Magazines Top 100 DJ's. His first recording using 'Afrojack' gave him international success with the song 'Take Over Control' Featuring Eva Simons, which charted in 10 different countries.
Headphones – Beyerdynamic DT 880 Pro Studio Headphones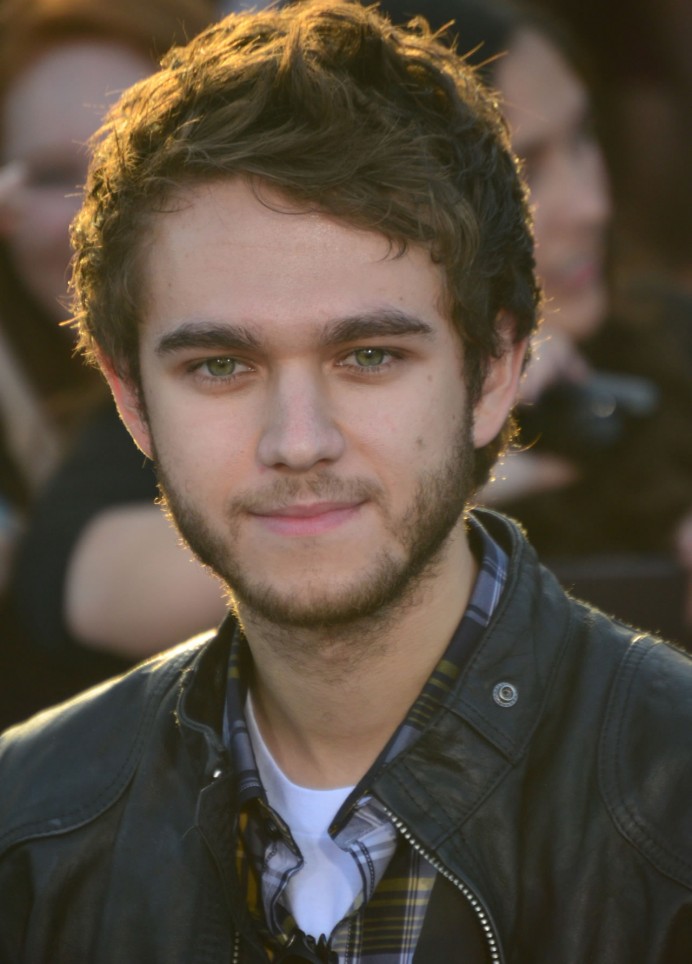 Zedd
Russian born Anton Zaslavski, better known by 'Zedd', is a musician, music producer and DJ, who focuses mainly on electro house, although he's drawn influences from progressive house, dubstep, and classical music. He's best known for his production of 'Clarity' which charted 8th on the 'Billboard Hot 100' and #1 on the 'Hot Dance/Electronic Songs'. 'Clarity' also won him a Grammy Award for 'Best Dance Recording'.
Headphones – Beats By Dr. Dre Mixr On-Ear Headphones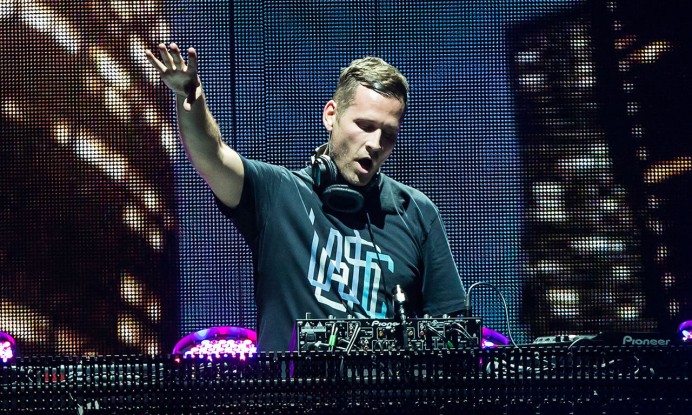 Kaskade
Ryan Raddon, better known by Kaskade, an American DJ and record producer, in 2011 'DJ Magazine 'placed him at #30. 'DJ Times' voted him 'Americas Best DJ 2011' and 'Americas Best DJ 2013'. Kaskade became popular along with deadmau5 and Wolfgang during the revival of American 'progressive house' in late 2008 – early 2009. 'In the Moment' saw Kaskades first top 10 single with 'Steppin Out' reaching #5 on Billboard Magazine's Hot Dance Club Play'.
Headphones – Pioneer HDJ-2000 Headphones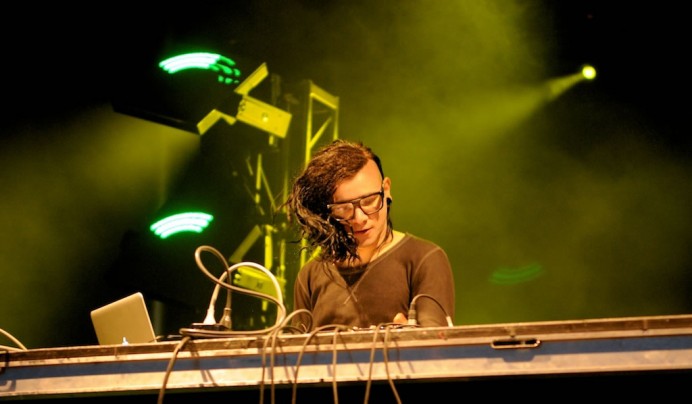 Skrillex
Sonny John Moore, better known by Shrillex, an American electronic music producer, DJ, singer and songwriter, started out as lead singer in 'From First to Last' recording two albums with them. Later in 2009 he went on to perform under the name Shrillex, later producing 'Scary Monsters and Nice Sprites' and 'More Monsters and Sprites', both gaining commercial success.
In 2011 he was nominated for 5 Grammy Awards, including 'Best New Artist' and ended up winning 3: 'Best Dance/ Electronica Album', 'Best Dance Recording' and 'Best Remixed Recording – Non Classical', In total he has won 6 Grammy Awards.
Headphones – Beats by Dr. Dre Pro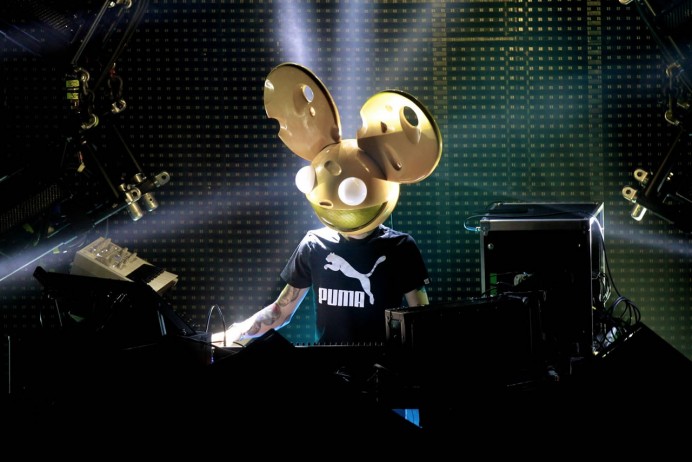 Deadmau5
Joel Thomas Zinnerman, better known by Deadmau5 is a Canadian progressive house music DJ and performer. He produces a variety of styles within the house genre, the Febuary 2008 issue of 'Mizxmags' music magazine included a fee CD which was titled 'MixMag Presents: The Hottest New Name In Dance! DEADMAU5 Tech-Trance-Electro-Madness'. Deadmau5 is one of the highest paid electronic artists and has received 6 Grammy nominations for his work.
Headphones – V-Moda Crossfade LP2 Over-Ear Headphones


Hardwell
Robbert van de Corput, is a Dutch 'big room house' and electro house DJ and music producer. Hes been voted the Worlds #1 DJ on 'DJ Magazine' annual Top 100 Djs in 2013 and 2014, and is best known for his live sets at major music festivals such as 'Tomorrowland' and 'Ultra'.
Having first gained recognition in 2009 for his bootleg of #Show Me Love Vs Be', he's since opened his own radio show and podcast called 'Hardwell On Air' in 2011 and his own documentary film 'United We Are' which was released in 2015.
Headphones – Beyerdynamic DT 770 PRO-80 Closed Studio Headphones


Armin van Buuren
A Dutch trance music producer, DJ and radio personality, since 2001 he's hosted a Weekly radio show called 'A State of Trance', which has 33 million weekly listeners in 84 separate countries.
Armin has been awarded a number of awards, such as 'World #1 DJ' by DJ Magazine in their annual Top 100 DJs, 5 times and 4 of those in a row, he is currently ranked 3rd and has also been nominated for a Grammy Award: 'Best Dance recording' for his single 'This is What it Feels Like'.
Headphones – Beyerdynamic DT 250-80 Professional Closed Headphones – 80 Ohms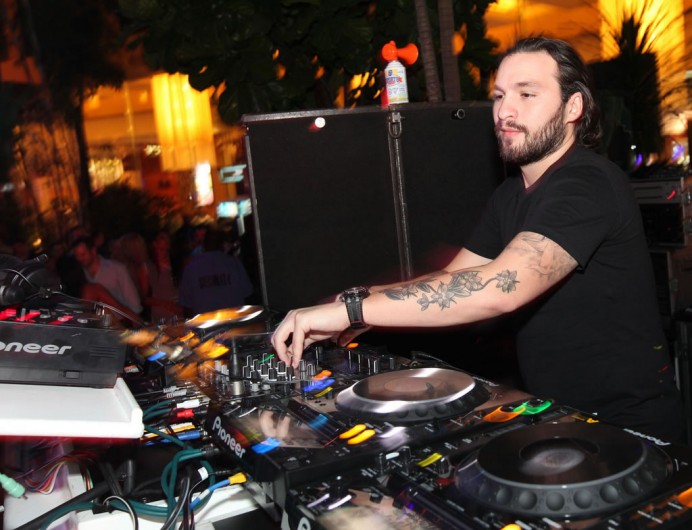 Steve Angello
A Greek-Swedish DJ, record producer and record label owner. Angello was part of 'Swedish House Mafia'. Since leaving Swedish House Mafia in 2013, he's gone solo and has been producing music under his own name.
In 2011 he was accused of faking a live DJ set with pre-recorded tracks by a fan, in which he responded he had lost hearing in his left ear, so he taught himself to DJ without headphones. After the accusation he recorded himself doing a live 5 hour set with a camera fixed above him and to the side to capture everything!
Headphones – Sennheiser HD 25-1 II Or None!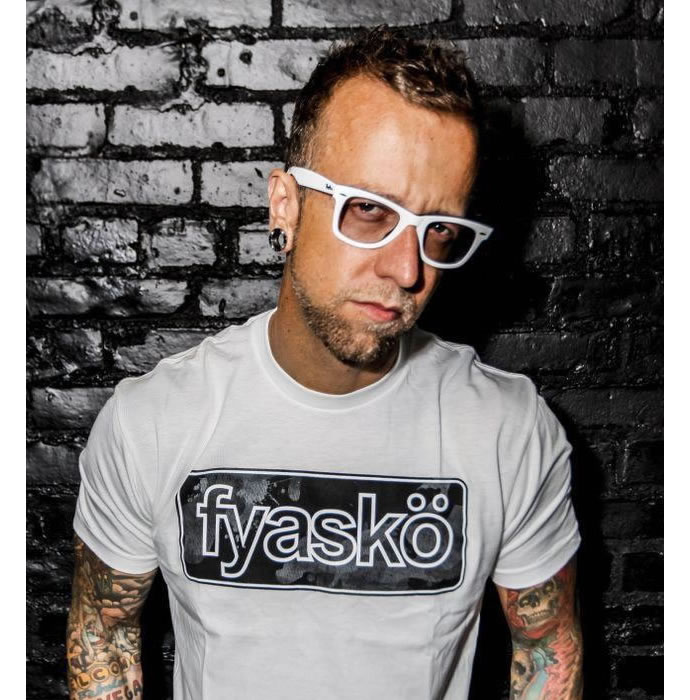 DJ Scotty Boy
Scotty is a Las Vegas based DJ and Producer, for the past 3 years in a row he's been ranked in the Top 10 DJ's in the U.S by Times Magazine and #1 Billboard Dance Hit: Shiny Disco Balls. He is also considered one of the best house DJs in Las Vegas and describes his signature style as a 'Las Vegas Mashup'.
Headphones – Aerial 7


Z-Trip
Zack Sciacca, better known as Z-Trip, he's an American DJ and producer. Known as a pioneer of the mashup movement, he was awarded 2009 'Americas Best DJ Award'.
While working as a producer he's worked with LL Cool J, Public Enemy, Kasabian and Dan the Automator.
Headphones – Sony MDR7506 Professional Large Diagram Headphone
MyOffers.co.uk gives you the chance to win a pair of Zik headphones.
Developed by Parrot these new headphones use ground-breaking technology to create truly immersive sound, using a powerful processor that spatializes sound and recreates the acoustics of a concert hall.
Parrot also asked Lou Reed for his opinion, who told the CEO of Parrot that the head phones where well-tuned for classical music, but not for rock, and said he could help!
After arranging a date to meet, Henri Seydoux, CEO of Parrot travelled to Lou Reeds studio in New York, working alongside his experienced sound engineer and Parrot Ziks acoustic designers, Lou Reed used his personal mastering studio to programme the Zik, you can now find out the results!
Author Bio:
This article was written by MyOffers.co.uk for a chance to win a drone of your own, and many more gadgets, visit them online at MyOffers.co.uk!
Enter the competition here for a chance to win your own pair of Parrot Zik Headphones: